[eBook] Cracking Python Interview | The Secrete to Land GOOD Job
Hi,
I'm Aniruddha Chaudhari, founder of CSEstack.org, NIT Trichy graduate, and having 7+ years of IT experience working with different product-based companies.
I have written an eBook to help aspirants to crack the Python interviews.
This book contains 75+ interview questions asked in the job interview for product-based companies.
Please go through this complete article before you buy this book.
Why should you Grab this eBook?
This eBook covers questions and answers on the important Python concepts. This will help you to improve your Python understanding.
Most of these questions are asked in product-based companies. Based on my 7+ years of experience in the software industry, I'm answering those questions, by considering what the interviewer actually expects from you.
Dwelling into Python for many years and analyzing the trends in this domain very closely; I'm writing this book to share with you all the interview questions which will help you throughout your career.
Answers to the questions in this eBook are explained with the coding examples. You will find it more practical. I would recommend you try executing these coding snippets by yourself.
Each page in the book has been carefully laid out with beautiful typography, syntax highlighting for code examples, and instructional illustrations. This will help you to process and memorize the information very effectively.
Going through this complete list of Python interview questions and answers, I'm sure you are pretty prepared to crack any interview.
To make the best out of this Book, take your time for each question and make sure you try out executing each coding examples.
Indian User
Actual Price: 499 INR
Discount Price: 99 INR only
What you pay to buy this book is just a coffee.
And the value you get in return is Career-Changing.
What others say about Aniruddha Chaudhari (Author of the Book)
Maintain such a Close Relationship with Reader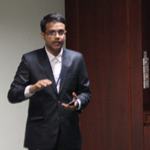 I am happy to see how you as a blogger maintain such a close relationship with reader. I really found your work invaluable, in which what I offered is just a tiny bit. Kudos!
Amey Kamat
Computer Science Professional, Barclays
Aniruddha is so kind to help & encourage readers to reach their Goal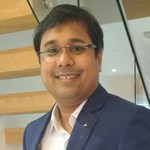 I would like to take this opportunity to thanks in especial Aniruddha highlighting key notes from my personal experience.
As we all know and experience, we do have many sources for knowledge already available, Important is what to do if we get stuck in between?
Aniruddha is so kind as to help us even at small step giving solutions as well as Encouraging the reader to reach his/her Goal.
Aditya Mundhada
Senior Risk Analyst (Trading Assistant) at CRISIL Irevna UK
Excellent Concept to Clarify Doubts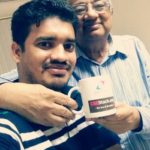 CSE Stack is an excellent concept. This helps computer science doubts to be clarified. A good initiative for students. Keep it up.
Srinivasan Sundarrajan
Former Director NIT Trichy
Get Ready for Python Job before Lockdown Ends
Do you have any questions?
Ask me in the comment section below. But, don't miss this chance.