Top 7 HR interview Questions for Freshers and Experienced Candidate
After completing an academic course, getting a dream job is the biggest challenge for many fresh graduates.
But if you follow the right approach to it so getting your dream job will not be much difficult for you.
Getting shortlisted for an interview means you are close to getting your dream job. And the success of getting hired relies on how well you perform in your job interview.
So start preparing for HR interview questions for freshers as soon as you get a call from a hiring manager.
Before approaching an interview, keep your resume ready. You can read CV Format for Freshers. It includes 7 tips to glorify your resume that will grab the interviewer's attention for sure.
Compared to other job interviews, an Engineering/MBA job interview is difficult to pass. So being a fresh graduate make sure you are fully prepared for it.
5 HR Interview Questions for Freshers and Experience Candidate:
The followings are some common job questions that most hiring managers to ask from an Engineering/MBA fresh graduate. Make sure you go through all of them.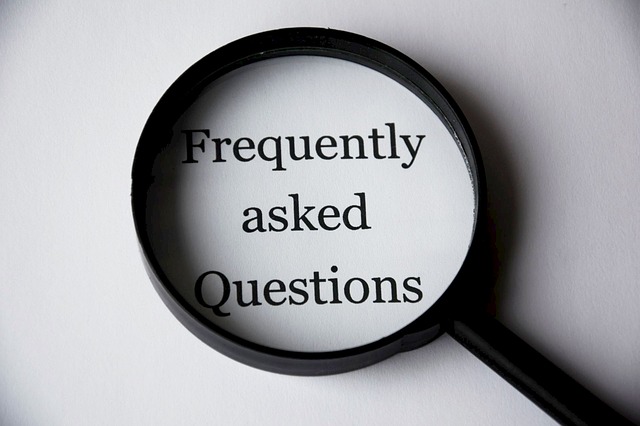 1. Tell Something About Yourself
It is the first question a hiring manager asks from any fresh graduate. Although it seems as if you are a schoolboy and revealing your daily routine to your teacher, yet you cannot overlook its importance. If you answer this question of a hiring manager in a more professional manner so that will increase your chances to get hired.
2. The Reason To Apply For This Position
It is another most common question hiring managers ask from graduates. The reason to ask this question is to know how much you have an idea about the job description and the skills required for this specific position. So make sure you are fully prepared to answer this particular question and it will increase your chances to get hired.
3. Why do you want to Leave Your Previous Company?
(This answer is written by Aniruddha Chaudhari)
This is a tricky question.
You may be looking for the Job as you are not happy with a current place or your salary or lack of learning opportunities or internal politics…
This happens with many of us.
But when an interviewer asks you this question, don't ever bash your previous company. This leaves a bad impression.
If you are telling anything bad about your current company, you are just not being loyal to them. Rather, be thankful to your company.
So what should you answer?
Here is my answer.
It's been a long time I'm working with xyz (current company) in the same technology domain. I joind xyz just after completing my graduation. I'm very much comfortable working in xyz. But, I want to come out of this. I'm looking to explore some other opportuntites so that I can learn and contribute.  I feel that I'm ready to take more challenges and responsibilities.
This is just a sample. You can tweak this answer as you feel more comfortable.
With this, you have given many takeaways for an interviewer to look for you as the best candidate.
You are loyal to the company you are working for.
Your eagerness to learn and adopt new technologies.
You are comfortable taking new challenges and responsibilities.
This is a hint to the interviewer that you are the most suitable candidate for their company.
4. Your Knowledge About The Company
Your hiring manager may ask you to reveal your knowledge about the company. And honestly, if you fail to answer this particular question so make up your mind that you will not get hired. It is because companies look for those skilled people who can really contribute to the success of the company. And it is not achievable for employees unless they have a deep insight into the company's goals and objectives.
Here is a list of another 2 Common HR interview questions for freshers. You must know if you are applying as a graduate.
5. Reveal Your Skills And Qualities
It is another question which your hiring manager may ask you. So make sure you answer it in a more professional manner. Keep in mind that your hiring manager is asking this question is because he wants to know how much you have confidence in your own self to handle pressure situations at the workplace. So never hesitate to reveal great skills of yours as that will benefit you a lot.
6. Where do you see yourself in 5 years?
While answering this kind of question, don't tell about the designation. This is where most of us fail. This shows your greediness to hone the power.
Rather, tell them as you want to explore and master particular technology.
Suppose, I'm applying for Python developer job, here is my answer.
IT technologies are growing rapidly and new things are coming in every day. There are lots of opportunities to learn. In this time period, I would like to learn and explore Python programming as much as possible and applying it in a different domain.   I want to be a goto person if anyone has any Python query.
You can also explain the future in that domain. Just like Python is the most versatile programming language. The more I learn about it, I will find more opportunities to contribute to various projects.
Python is just an example. You can talk about any XYZ technology you are comfortable with. Make sure any technology that you are talking about is relevant to the current job offer.
7. Share A Story Of Handling Any Pressure Situation
The hiring manager is the one who evaluates you from all aspects. He wants to hire the best candidate for his company. So you can expect this kind of question from any hiring manager. The purpose of this question is to evaluate your maturity level as well as your leadership qualities. So make sure you remember any story of yours in which you leveraged your leadership qualities.
8. Do you have any questions?
(This question is answered by Aniruddha Chaudhari.)
This is the last question your interviewer will ask you to ask them.
I was rejected for not asking a question.
I attended an interview with NVIDIA. When I got a chance to ask a question to my interviewer, like most of us, I just said as I don't have any questions. I was not selected.
I got feedback about my interview from my colleague (working in NVIDIA) who referred me for this position. They think I am not much interested in their job.
Why you should ask questions to the interviewer?
Asking a question to the interviewer is just another way of showing your interest and how passionate you are about their company or their work culture.
Examples:
I was interviewed by one of the Silicon Valley startups- Machine Sight. They have many clients in India. They wanted to have someone who can represent their startup in India and communicate with the clients.
Here is the question asked to the interviewer.
I can see there are only a few employees working in India. Being part of the small team, representing work here, what are the growth opportunities for me and exposure?
They said to me as they don't have any employees in India and they wanted to set up a new team. I was sure they are facing some challenges dealing with Indian clients.
So I asked them…
What are the challenges currently the company is facing interacting with the clients?
In return, I got feedback from an intermediate hiring consultant…
"They really enjoyed the conversation with you and they want to move forward. "
After all the technical discussions and interviews, I had an interview with the manager. It was a time for me to tell them how passionate I'm to join their organization.
Apart from technical skills, what are the other skills that will help me in this position so that I can contribute more towards the growth of this company?
Here is another feedback from the hiring consultant…
"Thank you for being so patient! We should hear feedback on Tuesday. All of the hiring managers really really liked you and said great things so hopefully, we have good news🤗"
This is how it makes an impact.
You can not ask any question blindly or just for the sake of asking. Frame your question based upon their work, their culture and something that you really want to know about them or you are passionate about…
More HR Interview Question You should Prepare for:
Check HR interview questions. This list is curated based on the experience shared by other candidates attending HR interviews. It also includes some tips you should know before attending any HR round.
Related Article:
The above-mentioned HR interview questions for freshers are the ones that many hiring managers. It is the expectation of the interviewer from an Engineering/MBA graduate at the time of the interview. So make sure you are fully prepared to answer these questions in order to get hired.