[Plan of Action] Basic Skills Required to get a Job in Python
We acquire different skills. We do have an aspiration to get into our dream with the skills we hone, to make money, to fulfill our basic needs and so the lifestyle.
Programming is a skill and its one of the highly demanded skills in the IT industry.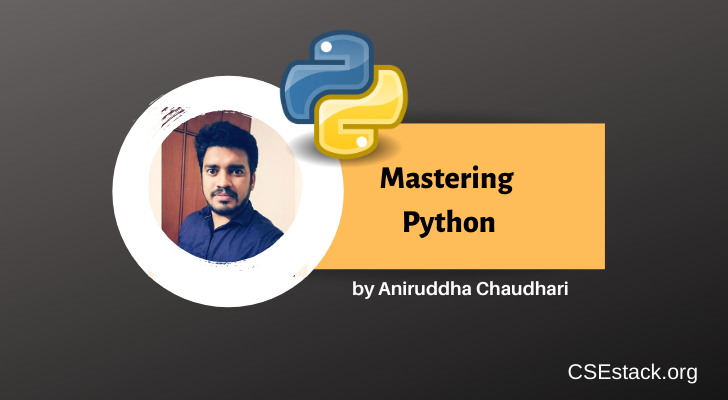 When it comes to programming, Python is my first choice for various reasons.
Why Python?
Python is so versatile programming language that we can use it in data science, machine learning AI, web development, data analytics, and whatnot.
You can watch this video where I have explained the top 9 applications of Python.
If you prefer reading over watching, here is the link to the article.
I hope you understood why Python is so much in demand. And there are a lot of job opportunities around Python (at least as compared to other programming languages.)
What are the basic skills required to get a job in Python?
I have experience wearing both shoes. Once, I was a fresher looking for a job after my graduation. And now, I have interviewed many of the candidates. I can tell you about my experience.

This is very common question asked to me, now and then.
Especially, if you are new to the Python or freshers looking for job, you might have this question in your mind, just like many of us.
Here is my take on it.
Perhaps, Your Action:
Do I need to be EXPERT to get a job?
If you are fresher, most of the genuine companies do not expect you to be an expert. (I said "genuine companies" for the reason. I will tell you why I said that but later.)
Freshers especially college students think Artificial intelligence, Machine Learning, and Web Development, App Development are everything. They try to be experts in many of these fields.
All I can say is,
Expertise comes with Experience.
One of the highly underrated skills among college students is competitive coding and problem-solving. Focus on it.
What I know, if you want to knock on the door of product-based companies, you all need is competitive coding and problem-solving skills.
Not sure?
Check the competitive coding questions asked in different interviews.
Almost all the product based companies test your programming and logical skills by asking you to solve competitive coding challenges. That's the first round to qualify.
Your Action: Take your time and solve two questions (if not, solve at least one) every day from the above link. Make it consistent. That's all matter.
How to find matching job?
Look at some of today's job requirements. They are extremely over-exaggerated.

Many of the candidates get demotivates looking at such mumbo jumbo requirements and lose their all hopes of getting a job.
Don't fall for such a demand.
I was going through my LinkedIn update and this post from Akshay Saini caught my attention.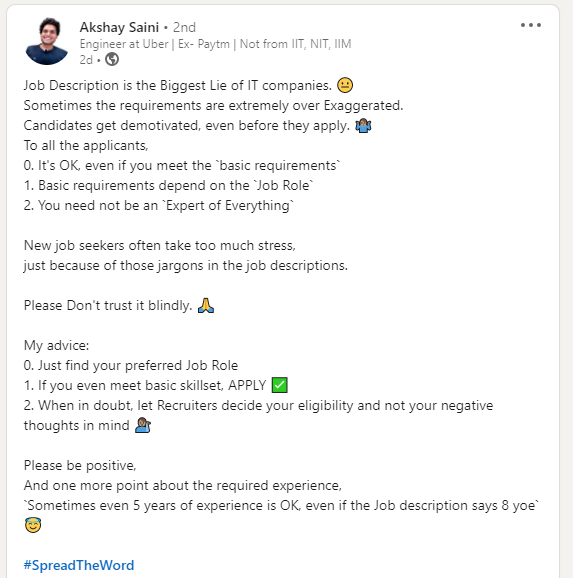 If any of the job descriptions demining expertise in Machine Learning or any other field from freshers, they are not genuine.
Even if you fulfill their basic requirement, go, and apply for the job. Let the recruiter do their job to decide your eligibility.
Personally, I have hired some of the candidates not fulfilling even 60% of the requirements but they are highly enthusiasts to learn and strong with basic problem-solving skills.
Rest of the things will fall in place with the experience.
Apart from Problem Solving skill, what should you focus on?
If you are appearing for the interview, communication skill is important. Even if you have the knowledge and if you can not communicate that properly to the interviewer, you are out of the contest. That is why I have mentioned this as one of the desired skills to get a job in IT.
Looking at the competition, it's not a cakewalk. I don't want to demoralize you, but this is the fact.
You can overcome this hurdle if you are action taker.
Your Action: Get a copy of the eBook that I have written to explain all the Python interview questions. Be prepared even before you go for your first interview.
Moving to the metro city you will not get the job. Make a job searching checklist.
Here is one good thing. You just need ONE SUCCESS. Your handwork and skills you hone will never go in vain. Believe me.
All the best!
That's all about the skills required to get a job in Python, sharing with you, right now. Don't get panic looking at the exaggerated job description. Take the action, do your hard work, and give your 100%. The rest of the things will be taken care of, with time.
If you have any questions or doubts to ask me, don't hesitate to drag me into the comment section. And also share this article with all your friends looking for a job and to boost their morale.