Top 10 Technologies to Learn for Future| In-Demand Trend
A lot of things in the world have changed this year due to the COVID 19 Pandemic.
Most of the things from Education to Shopping have become online.
Technology has been playing a major role. And it will do the same in the coming years in the digital transformation of businesses.
Due to the dynamic requirements in the IT industry and the rapid development of technology, we need to get updated with futuristic technologies. As a result, we will be able to solve more interesting and complex real-life problems with a promising future for us.
Learning new technology will add a huge value to your career and life. Earlier, we have seen how you can learn programming from home. In this article, let's get to know about the top 10 technologies to learn.
Top 10 Technologies to Learn for Future
10. Cybersecurity
Cybercrime is the greatest threat to every company in the world.

– Ginni Rometty, former Executive Chairman of IBM
We see that there are lots of Data Science and Analytics companies coming up as enormous data being generated.
All social media companies like Facebook, Instagram, Snapchat, and LinkedIn have a lot of data about people. And these data need to be secured from Cyberattacks by hackers.
So a Cybersecurity engineer will work towards protecting this data by using firewalls on storing the data in a Decrypted form using cryptography.
A lot of antivirus companies are looking for Skillful Ethical Hackers, Penetration Testers, and Cyber Security Engineers.
Market Value: There is a 400% growth in this domain from 2014 to 2021. According to Market research, it states that the cybersecurity market in India will grow from 1.97 billion US dollars to 3.05 billion US dollars by 2022 at a compound annual growth rate of 15.6%.
All the different Industries are looking for Cybersecurity experts. To build a career in this, you can start working as a Cryptographer, Ethical hacker, Network Security Engineer, IT Analyst, Information Security Engineer, Security Architect, and much more.
9. Big Data and Hadoop
Without big data analytics, companies are blind and deaf, wandering out onto the web like a deer on a freeway.

– Geoffrey Moore, American consultant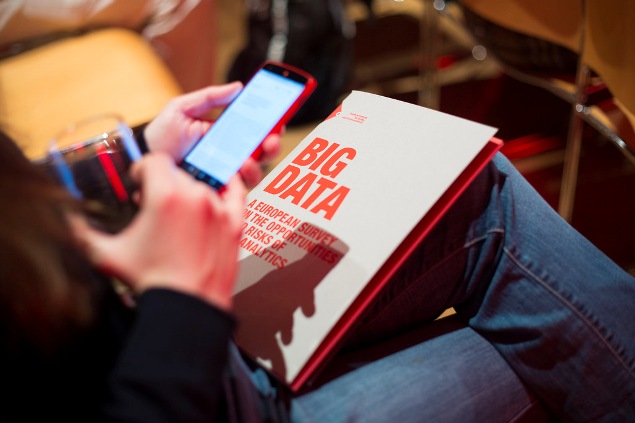 Every day we generate Petabytes of data. According to the study performed by data experts, it shows that every second an individual generates 1.7 MB of data in 2020.
This data is very important for businesses to store and manage effectively so that they can gather useful insights from this data.
Data is a complex entity by itself. There are different forms of data like,
structured data which include Names, addresses, Email ids, Databases, etc
unstructured data like videos, audios, images, sensor data, and log files.
Tools like Hadoop along with other tools are used to manage this enormous amount of data.
Market Value: The Hadoop market size was valued at 26.74 billion US Dollars. It is estimated that it will reach 340.35 billion US Dollars by 2027.
This estimation clearly shows that the scope of big data and Hadoop is increased. The opportunities in this field will be 10 times more than the previous years.
80% of the fortune 500 companies are using Big data technologies. And the remaining companies are testing it to see how it can be utilized according to their business needs.
The different types of roles include Hadoop developer, Hadoop admin, Big data Engineer, Data Scientist, and much more. Many companies are investing a lot of money in research related to big data technologies.
8. Database Handling
Once the Business Data has been centralized and integrated, the value of the database is greater than the sum of the preexisting parts.

– Larry Ellison, the executive chairman and chief technology officer of Oracle Corporation
We know that lot of data is being generated. It's very important to store it and manage it effectively in a database.
Most of the companies used structured data. For that purpose, they use SQL (Structured Query Language) for managing the data in the Relational database management system.
NoSQL is used to store and manage data that doesn't have a tabular relation. MongoDB is the most popular NoSQL database.
Market Value: The database management system market is expected to reach a market size of 60 billion US dollars by 2022.
Thousands of companies are investing in Database handling technologies. Database is a basic and foundation requirement in any project that involves data. So it is a need rather than a want for these firms.
As the data generation curve is always gonna increase so the opportunities in this field will also increase. There is always a huge demand for database administrators, database architects, and SQL developers.
If you want to learn a database management system, start learning MySQL. It is the most popular and open-source relational database management system.
7. Salesforce (CRM)
CRM isn't a rocket science but it makes you a competitive superstar.

– Anonymous
Salesforce is one of the top technologies to learn for future. For every business, the customers are the first and all of the companies are thriving to provide the best value to their customers or end-users. This can be done with the help of CRM (Customer Relationship Management) Software. Salesforce is the world's number one CRM software.
Market Value: As a brand and solution, they are worth over 34 billion US dollars that is 20% of the CRM Market share of the world.
A simple and easy to use Interface of salesforce helps beginner uses with no code or low code solutions and advanced users with programming solutions.
It uses a programming language known as apex which is a proprietary language developed by them.
They have 150 thousand Businesses and customers all over the world who are paying for their tools and services.
Careers in this field are really promising. If you know salesforce there are various opportunities like project manager, Administrator, and salesforce developer.
It also offers a variety of certifications for different roles like marketers, consultants, Architects, developers, and administrators. Some of the popular certifications are administrator, advance administrator, B2C commerce architect, and platform app builder.
6. Business Intelligence
Data is what you need to do Analytics and Information is what you need to do Business

– John Owen, Academic administrator at the University of Oxford
This field helps you to take Business decisions from data.BI helps you to predict the future of your company or your business with the past and present data. It uses a lot of analytics and tools to drive business and make the right decisions and move towards success.
Market Value: The business intelligence market was valued at 20.516 billion US dollars in 2019. It is estimated to reach 40.5 billion dollars by 2025.
It has been seen that many of the companies have analyzed the data and gathered insights. But they are not able to convert the insights into useful visuals that will help Business people to take decisions.
This problem has been solved by using BI tools like Tableau, Power BI, and much more.
According to research, 9/10 companies use analytics to make decisions. The different job roles include BI architect, BI analyst, Analytics manager, BI developer, Reporting expert, BI consultant, and ETL developer.
Learning data analytics tools can help you boost your career.
5. Blockchain and Bitcoin
Everything will be tokenized and connected by a Blockchain one day.

– Fred Ehrsam, Co-founder of Coinbase, Paradigm
Blockchain technology has taken over the world from secure data transmission to cryptocurrencies.
Market Value: Blockchain solutions are estimated to grow from 1.5 billion US dollars in 2019 to 15.4 billion US dollars in 2023 i.e. 10 times increase in the revenue. The business value added by this technology will exceed 3.1 trillion US dollars by 2030.
Blockchain technology is used beyond cryptocurrency in the field of logistics, Smart contracts, money transfer, Voting mechanism, Protection of personal identity, the Advertising industry, Real estate, and much more.
The different job roles in this domain are Blockchain Developer, Project manage, Quality engineer, Web designer, legal consultant, and engineer.
4. Cloud Computing
Cloud is about how you do computing, not where you do computing.

– Paul Maritz, Chairman Pivotal, EX-CEO VMware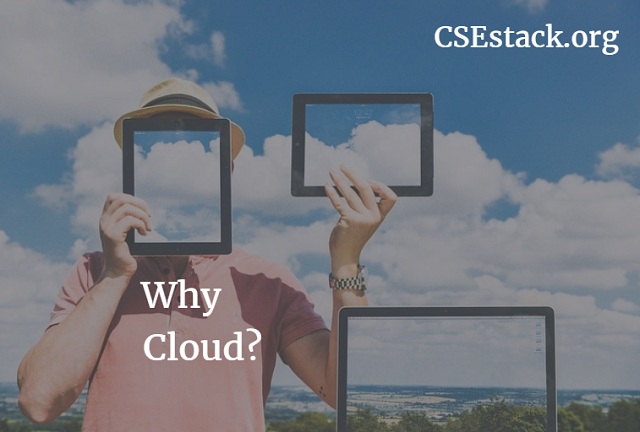 This technology has changed the way the world operates and how the data is stored retrieved and changes the entire landscape of data storage systems making it more efficient, secure, fast, and cheap compared to the traditional systems.
All the businesses are moving online this is a sign of digital transformation so the cloud plays a major role in establishing their business online.
If you have an internet connection you can access extra storage from the cloud and also access virtual machines and even supercomputers. Some of the big players in this space are Google, Microsoft, and Amazon.
Market Value: The global public cloud computing market will exceed 350 billion US dollars in 2021. The yearly budget that the MNCs and Organizations allocate is 2.2 million US dollars and on average is ⅓ part of their IT budget.
The popular cloud platforms used are Amazon Web Services, Azure, and Google cloud platform.
The career opportunities in cloud computing are Cloud administrators, Architect, Developers, DevOps engineers, Network architects, Kubernetes engineers, Automation and security engineer, and much more.
3.RPA (Robotic Process Automation)
The first rule of technology used in a business is that automation applies to an efficient operation will magnify the efficiency.

– Bill Gates, Founder of Microsoft
Automation technology has been developing rapidly. It helps us to perform repetitive and time-consuming tasks faster and efficiently with no or very little human intervention for efficient operations.
Market Value: The global RPA market size is expected to reach 25.66 billion US dollars by 2027 according to the report given by Grand View Research, Inc.
The different roles in this domain are RPA Developer, Automation lead, RPA Analyst, RPA UI path consultant, and RPA Architect. UI path is a company that develops a platform for robotic process automation and also provides certifications.
2. DevOps
DevOps is not a goal but a never-ending process of continuous improvement.

Jez Humble, Site Reliability Engineer at Google, co-author of The DevOps Handbook
DevOps is a technology or a set of product development practices that aims to bridge the gap between development and operations.
Market Value: The DevOps market has already exceeded 4 billion US dollars in 2019 and is expected to reach 15 billion IS dollars by 2026.
DevOps is not a goal but a never-ending process with continuous improvement to satisfy the needs and dynamic requirements of the end-users and customers to deliver world-class software.
The different job roles are DevOps engineers, Build engineers, Release Managers, and Automation architects. This technology revolutionizes how the development and operations team works.
Starting with DevOps:
1. Artificial Intelligence and Data Science
AI is likely to be the best or the worst thing to happen to humanity.

– Stephen Hawking, British scientist, professor and author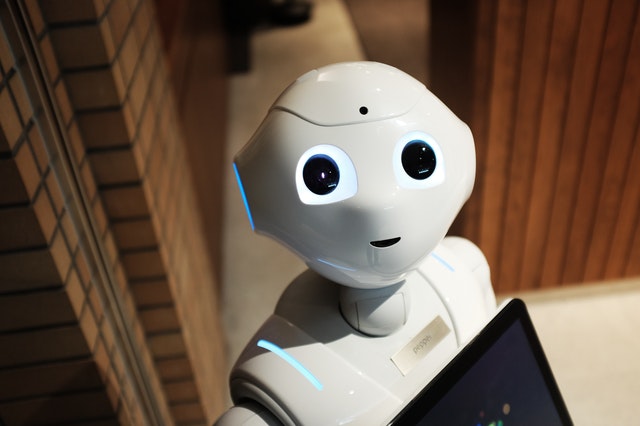 This is the technology that has been the hottest technology for the past few years. It is also trending in social media with a large number of searches on Google. AI benefits human.
Building smart systems and machines that are providing intelligence to machines so that they can perform tasks and take decisions on their own.
This technology is like an accelerator for any company and will take your career and business to great heights. This domain is revolutionizing the development of every nation.
Also read advantages and disadvantages of AI.
Market Value: According to experts at Forbes, about 95% of customer interactions will be powered by AI. This Global AI market size was valued at 27.23 billion US dollars and estimated to reach 266.82 billion dollars by 2027 that is 10 times in revenue.
The most trending topics in this domain include Deep Learning, Neural Networks, Smart assistants, and Robots.
This technology also has the ability to create other technologies like automatically generating the environment in games and also creating Augmented reality and Virtual Reality environments.
Some of the job roles in this domain are Data scientists, AI architects, Statistical analysts, Machine learning engineers, NLP experts, and AI researchers.
Undoubtedly, machine learning is new emerging technology along with Artificial Intelligence and Data Science. There are a lot of machine learning trending skills you can embrace to open up great career opportunities in the future.
In my opinion, these are the top technologies to learn for future. Let me know your thought in the comment section. What do you think?