10 Best Ways to Learn Programming at Home During Covid 19
In just a couple of weeks, things have changed drastically because of Covid-19 (Corona Virus Disease). We started working from home. And this is the best we can do, not just for ourselves, but for your country and all of us.
You can utilize this time of being home to upgrade your skills. We don't need to go outside to learn. You can learn just by sitting at your home. Thanks to the internet.
The global economy is going down. Shares keep falling. Some of us will lose Job. I don't want to say this one. But, this is the bitter truth and this is going to happen whether I say it or not.
The one skill that can help you to boost your career is programming. I have already talked about why learning to code is beneficial.
Now you have time. Improve your current programming skills and learn new skills. If you want to sustain, take action today.
Can I learn programming at home?
Yeah! You can learn at home, sometimes even for a FREE. You can learn by yourself.
There are a lot of resources available online with the help of which we can learn any technology we want.
What all things do you need?
The only thing we need is an Internet connection, Laptop, and an Interest to learn things.
But sometimes we feel it very difficult because we don't follow proper methods to learn them.
So here are some of the Learning methods which you can use to learn things.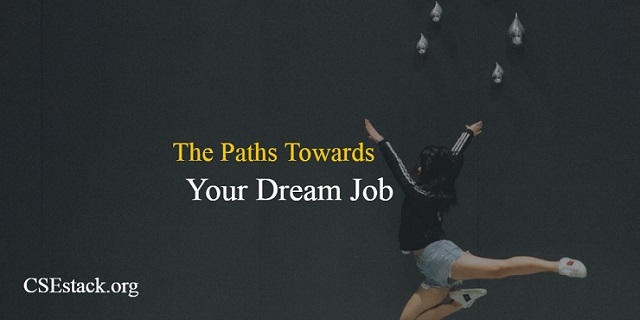 10 Learning Methods to Learn Programming at Home
This method will be helpful for self-taught developers.
If you are not sure which programming languages you should learn, here are some resources you can find useful.
10. Reading Books
This doesn't mean listening audiobooks or seeing the movie made from the book. It's about literally reading the physical copy of the book.
This method may not be useful for learning to code. But, this is one of the effective methods that is used to learn core concepts, Business, and soft skills.
Reading books will help you to get to know about the industry and lifestyle.
Cons:
Books related to coding may not help in retaining more information as programming involves making our hands dirty.
The technology is updated continuously. Books get outdated when it comes to learning trending technologies.
9. Audio Books and Podcasts
Audiobooks and Podcasts are different but they will help you to learn at your own pace like while you are on a long drive, Gym, etc.
These resources act as supplements when learning large concepts in programming, business or design.
Advantages:
Podcasts help us to get to know about others Experiences, Tips and tricks and news in our domain.
They help us to learn from successful people and keep us updated with technology developments and much more.
If you are a javascript developer, here are some of the useful podcasts like syntax.fm and codepen radio.
I remember listening
8. Written Tutorials and Blogs
There are a lot of written tutorials and blogs available that are extremely useful like medium.com, tutss+, scotch.io, and personal blogs too.
If you want to learn to programming for FREE, we CSEstack.org has the following programming tutorials.
(All these tutorials are free to consume.)
Pros:
The main advantage of this kind of resources is that they are up to the point and saves your time.
The most useful things about tech blogs are that they provide easy reference and they are updated.
Cons:
The disadvantage is that in some blog posts there will be heavy chunks of code with only 2-3 lined of explanation which will make us hang around. It may not be understood well by us as they are not explained well enough.
If you look into our CSEstack blogs, have more than 40 authors worldwide. You can also write your own article. Publishing your article will help many.
7. Structured E-learning Platforms
Code Academy and Treehouse have a clear curriculum for absolute beginners who don't know where to start. This is like traditional techniques for learning technologies from scratch.
The online courses like Udemy teach each and every concept clearly with hands-on coding or projects.
6. Other Humans or Collaborative Learning
Collaborate with friends or co-workers to learn things and build projects together.
If you are not able to find someone who is learning the same programming language or framework as you then attend meetups network with them find people with similar interests as you and then collaborate with them.
There are many chances that you can find a mentor who can guide and help you. The most awesome thing is to interact in online communities and open interaction in forums like Slack, Discord, etc.
5. Code Examples
This is one of the methods that's used by experienced developers where they learn by seeing the codes of application or the sample code for implementing the functionalities.
This method is used to learn a similar kind of technology.
There is no guidance or any kind of tutorial. You just have the sample code with which people play around and understand new things and learning technologies.
4. Youtube Tutorials
This is one of the most popular methods used by students for learning new things.
In youtube there are lots and lots of videos related to any topic you search for the best way to learn new programming language or frameworks is to see a crash course on youtube and process with the documentation or building projects. It helps us to super-targeted learning.
Advantages:
There are a lot of channels that tell about tips, advice, and insights in the industry.
There are official channels of companies like Google and Microsoft. They provide quality content related to developer technologies.
3. Standalone Courses
There are platforms like Udemy, lynda.com, and Plural sight that have a lot of stand-alone courses on different subjects. You can use them to learn programming at home.
Advantages:
The most important advantage is that these platforms help us to learn at your own pace compared to structured platforms.
You can also choose your favorite course according to the instructor.
The courses here are extremely cheap and consist of real-world projects.
If you are learning to get a job, read these top 10 keys skills required to get a job today.
2. Documentation
This should be the first place to start when you want to learn new things as the documentation is written by the founding team of the technology.
Most of the beginners don't refer to the documentation.
Advantages:
This is the place where you can get the reliable and latest information.
Some tutorials may get outdated but documentation is always up to date as they are from the creators.
1. Create your own Projects
The best way to learn any technology is by making your hands dirty with code. Building projects are crucial in learning new technologies.
Before starting to develop projects, start practicing to solve basic coding questions. Learn the core concepts and build a project for your own.
These are the 10 practical ways by which you can learn programming at home for free. What are other ways you would like to suggest when it comes to learning from home?