Top 6 Ethical Hacking Prerequisites Skill to Become Hacker
A white-hat hacker, or an ethical hacker, use smart techniques to secure an organization's system from malware attacks. Basically, ethical hackers strengthen the security system of different organizations and reduce the risk factors. An ethical hacker's job requires lots of planning and permissions to perform ethical hacking activities for safety purposes.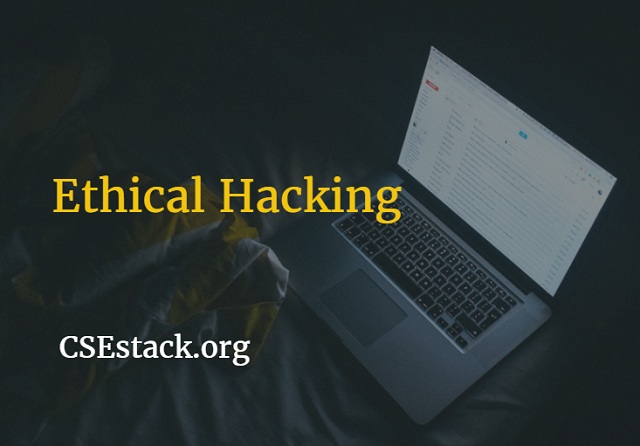 Top Ethical Hacking Prerequisites
In this post, you are going to learn the crucial ethical hacking prerequisites skills you'll need to become an ethical hacker.
Here you go.
Background and Education Requirements
Currently, there is no standard education requirement to be a white hat hacker. But a bachelor's degree or diploma in IT security system and computer science subject is an additional opportunity.
Additionally, relevant job experience is also a plus for recruitment. It requires a great deal of responsibility and a problem-solving approach to be a white hat hacker. And also requires sound intelligence and strong technical skills to overcome high-pressure conditions.
Soft Skills
When it comes to being a professional hacker a lot of technical skills are required. Ethical hackers need a set of skills to act smartly and manipulate strategies to restart or shut down systems, execute files, or combat with malware attacks.
You will be surprised to know that many black-hat hackers leave the criminal world and join giant organizations to positively facilitate the business community with their mastery skills. In other words, you'll need to build master skills to be an ethical hacker by profession.
Enhance your basic programming languages such as C/C++, Java Programming… Get your hands dirty with code, and start learning Python scripting…
Stay Legal
It's important to make one mind in the early stages to never engage in "black hat" hacking activities. Undeniably, it is, totally unethical to engage in someone else's network without their permission. Engaging in other networks is an illegal activity, which can ruin your ethical hacking career and even put you behind the bars.
Before hiring an ethical hacker every organization requires security clearance from the government and if the candidate has any criminal background then it can reject its application.
Becoming a Certified Ethical Hacker
To be a Certified Ethical Hacker candidate needs a few years of IT security-related experience. This course will help you understand the skills and mindset of hackers. You'll get the hands-on opportunity to learn the common types of hacking activities.
Moreover, the course will provide you in-depth information about creating malware and viruses so that you can prevent hacking from the root. It will also provide you the opportunity to learn how to hack Web servers and background applications by unblocking passwords, firewalls, and antivirus systems.
Get Experience
You will not need a degree or diploma to become an Ethical Hacker. Instead, you will need hands-on experience with computer systems security to showcase your knowledge of ethical hacking to employers. If you want to break into the business world as an ethical hacker then you must get plenty of experience in this field. For this, you can join the Certified Ethical Hacking courses or the IT security programs.
If you want to break into the business world as an ethical hacker then you must get plenty of experience in this field. For this, you can join the Certified Ethical Hacking courses or the IT security programs.
Get rid of Windows operating system (OS). Get experience working on Linux OS. Start learning basic Linux commands.
Explore Resources
If you want to be an ethical hacker, then you will need to discover areas that help you to improve your knowledge about IT security. This is because day to day technology is changing rapidly, and to be a good ethical hacker you must be aware of the new technological developments. Else, you might fail to combat the latest security threats that can easily steal information from your server.
Also, learn about web services and web APIs. You can start playing with free web APIs.
Want to Learn Hacking from Scratch?
Here is the best course on Udemy to learn Ethical Hacking. You will learn from scratch so you don't need to worry even if you are new.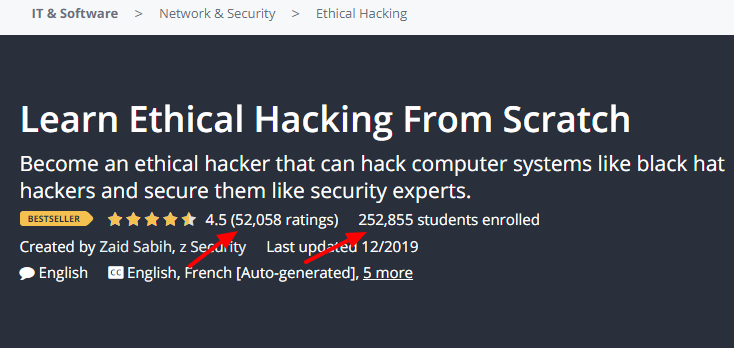 This course is enrolled by more than 2 lakh students. Wow! And highly rated by more than 52 thousand students. Just amazing.
Get Your Copy of Learn Ethical Hacking
These are the top ethical hacking prerequisites you should hone to become a hacker. What do you think of it? Write your thoughts in a comment, I would like to discuss.