Top 10 Trending Data Analytics Tools | Comparison
Data is everywhere and it plays a vital role in any industry.
More and more people have started using smartphones. It has been seen that there is a huge amount of data being generated due to the usage of apps like Whatsapp, Facebook, Instagram, and much more.
It has been estimated that,
about 2.5 Quintilian bytes of data are generated every day.
Due to the increase of IoT devices as well as the amount of time that people are being online has been exponentially increasing leading to enormous data being created. This is just one of the reasons behind the growth of the data.
These data are being used by businesses to take decisions on new product releases, sales, marketing, and much more.
All the Top MNCs have a role known as Data Analyst whose responsibilities are to analyze the data and gather insights from it to take business decisions.
Aniruddha C., the founder of the CSEstack, has already listed Data Analyst among his favorite three job opportunities which will be having a huge scope in the future.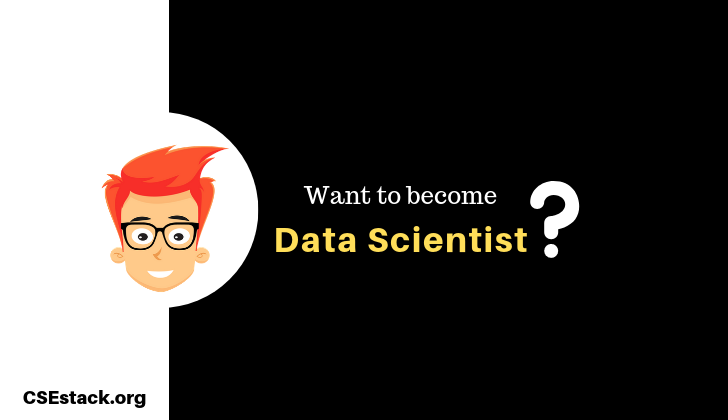 Top 10 Trending Data Analytics Tools
Data Analyst (Fresher/Experienced) uses a variety of tools for data analysis. In this blog, the top 10 data analytics tools are explained.
If you are looking for the tools to use in your Data Analysis, go through the complete list. I'm sure, you will find some of the really interesting tools that require to get your job done.
10. Splunk
Splunk is one of the best data analytics tools. It is a platform used to search, analyze, and visualize machine-generated data gathered from different types of applications.
It is also named by a gardener as the visionary in the 2020 Magic quadrant for APM.
Usage:
Splunk basically brings in Data to everything i.e to solve problems in any sector. It is majorly used in fields like It, DevOps, Security, and Analytics.
This tool mainly comes in three editions Splunk Free, enterprise, and cloud. The bandwidth of features differs according to each edition.
The main advantage is it has both free and trial versions for some editions.
92 out of 100 fortune companies like Otto, Lenovo, Dominos Pizza, and intel use Splunk in their day to day activities to discover the processes and correlate data.
Some of the use cases are it detects and diagnoses issues with clear visibility and also visualized the business processes to monitor and detect problems.
Link: Splunk
9. Talend
Talend is one of the most powerful data integration ETL tool that is available in the market. It is developed using the eclipse graphical user environment.
It is named as a Leader in Gartner's magic quadrant as data integration and quality tool in 2019.
Usage:
This tool helps you to manage all the steps involved in the ETL process and aims to deliver compliant, accessible, and clean data for everyone in the organization.
It comes with 5 Product editions with each version has its unique features. This tool also provides a 14-day Free use of the Licensed version so that people can use it and take decision before they can buy the subscription.
From small startups to multinational companies like ALDO, and Euronext are using Talend to take critical decisions with data.
This is the only platform that provides complete and clean data at the moment you need by maintaining good data quality and preparing data for the decision making purpose.
Now it is also available at the Microsoft Azure Market place.
Link: Talend
Also read: 11 Skills required to become Successful Data Scientist
8 .QlikView
QlikView is self-service business intelligence, data visualization, and data analytics tool.
It is named as a Leader in Gartner's Magic Quadrant for analytics and business intelligence platform in 2020.
Usage:
This tool aims to increase the business through data by providing features such as data integration, data literacy, and data analytics.
It comes with more than 3 different product editions out of which many are available for a 30 day free trial period.
It is trusted by more than 50,000 customers worldwide. Some of the companies using Qlikview are Cisco, Samsung, NHS, and KitechenAid.
Qlikview has also launched new features in 2020 known as Qlik alerting is an intelligent alerting platform for Qlik sense that helps users by handling exceptions and notifying them about future issues.
Link: QlikView
7. Apache Spark
Apache spark is the most successful project in the apache software foundation. It is a cluster computing tool for real-time processing.
Apache Spark has a huge user base and community support as it is open source. It comes with an awesome interface for programming that helps in fault tolerance and data parallelism.
Spark is an open-source product that releases new features and updates frequently and the recent version is 3.0.0.
Usage:
Companies like Oracle, Hortonworks, Visa, and Verizon use spark for real-time computation of data with ease of use and speed.
In today's world spark runs on Kubernetes, Apache Mesos, standalone, Hadoop, or in the cloud.
It also provides high-level APIs in popular programming languages like Java, Python, R, and Scala and the spark code can be written in any of the following four languages.
Sparks Machine Learning component Mllib makes Big data processing more handy and easier.
Link: Apache Spark
6. Power BI
Power Bi is a Microsoft product used for business analytics and data visualization.
It is named as a leader in the 13th consecutive year in the Gartners 2020 magic quadrant.
Usage:
It provides interactive visualizations with self-service business intelligence capabilities where end users can create dashboards and reports bu themselves without depending on others.
It provides a very easy to use interface that is more helpful for students and beginners to learn the tool very easily.
There are several Product editions of Power Bi which include power bi desktop, mobile, embedded, server, and much more.
Most of its editions are free for a limited time and then you have to purchase the license to use it. Multinational companies like Adobe, GE Healthcare, Heathrow, Worldsmart, etc are using power bi to derive powerful results from their data.
With the recent advancements of power bi, you can integrate with Azure and Office 365 to connect, analyze and protect data easily.
Link: Power BI
5. KNIME
KNIME is the next among the best data analytics tools.
It is known as Konstanz Information Miner. It is a Free and Open-source platform mainly used for data reporting and Integration.
This is a GUI based tool to perform powerful analytical operations on data.
It has two product editions Knime Analytics Platform and Knime server.
Knime Analytics is an open-source platform to clean and gather data and to set up the data science workflow.
Knime Server is used by enterprises for the deployment of data, Team Collaboration, and automation.
Companies like Siemens, Novartis, Deutsche Telekom, and Continental use this tool to make sense of their data and leverage meaningful insights from it.
This tool doesn't require any prior programming knowledge. You can perform operations like gathering data, Creating and deploying models to products with the help of the easy to use graphical user interface.
Link: KNIME
4. Rapidminer
Rapidminer is a platform for data processing, building machine learning models and for deployment.
It is also named as a visionary in Gartner's 2020 Magic quadrant for data science and machine learning platforms.
This tool comes in 5 product editions that include Studio, go, server, real-time scoring, Radoop with each them having their own subversions with variation in features offered.
Usage:
Companies like BMW, Hewlett Packard Enterprise, ezcater, etc use rapidminer for their machine learning and data processing tasks.
After the launch of rapid miner 9.6, it has become a fully transparent data preparation platform extending to coders and BI tool users to perform Machine learning, data preparation, and modeling operations.
Link: Rapidminer
3. Tableau
Tableau is a market-leading data visualization tool. It visualizes and presents data in an easily digestible format so that it becomes simpler to gather insights from the data.
It is named as a leader in the Gartner Magic Quadrant 2020 for the wight consecutive year.
Usage:
These tools enable you to work on the live dataset and help you to focus more on data analysis rather than data wrangling.
It has 4 product editions that include Desktop, reader, public, and server.
Tableau Public is free to use the platform but your work will be available in public and can be viewed by anyone.
Multinational companies like Deloitte, Skype, Audi, and Citibank use Tableau to visualize their data and generate meaningful insights.
Tableau is coming up with updates and new features frequently giving users the ability to do faster analytics, generate Smart Dashboards, explore any data, and share it on the web or mobile devices.
Link: Tableau
2. Microsoft Excel
Microsoft excel is a platform that will help you to get better insights of your data very easily compared to all other devices. It has easy to use interface with all the necessary operations are available in it.
Usage:
I have listed Microsoft excel in top data analytics tools list for many reasons.
This tool provides the user with features like Sharing workbooks, real-time collaboration, and storing the workbooks in the cloud.
This tool has three product editions namely home, business, and professional with each of the editions differing in pricing and features.
Almost all the organizations use Microsoft excel in one or the other phase od the data analytics process.
Some of the popular companies using Excel are McDonald's, IKEA, and Marriott.
The recent features allow users to get the snapshot of the workbook with workbook statistics and easily create complex dynamic visualizations from data.
Link: Microsoft Excel
1. R and Python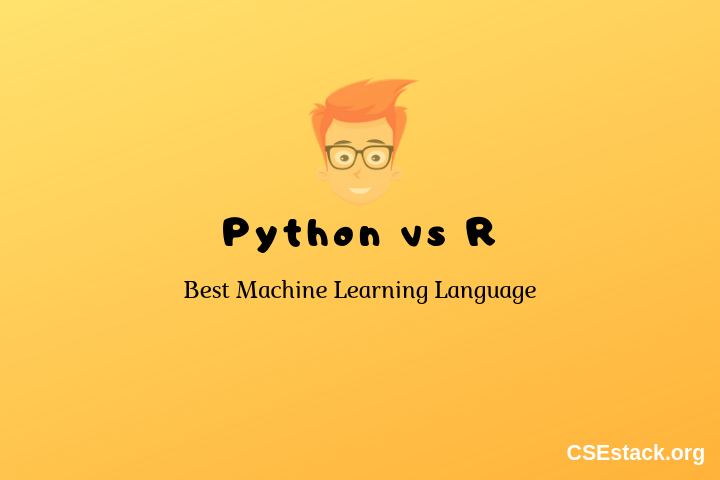 Programming Languages like R and Python are extensively used for Data analytics. These languages are open-source with huge community support.
Usage:
Both R and Python have a large collection of libraries for performing tasks at each and every phase of the data science process ranging from data cleaning, analysis, training, and deployment.
Some of the popular Python libraries used in Data Science are Numpy, Pandas, Matplotlib, Scipy, etc.
You can read the detail about these two programming languages.
Some of the companies using R include Google, ANZ, Mozilla. Some of the companies using Python include Youtube, Netflix and Facebook.
These languages are constantly developing the features to ease the process of data analysis with high speed and accuracy.
I have listed down these top data analytics tools based on my experience. What do you think?