Top 5 Ways to Get Jobs for Recent College Graduates with No Experience
Congratulations!
Finishing college is a huge milestone.
Your new knowledge means you are already on your way to getting the job of your dreams.
The next step is to jump in feet first and dedicate yourself to searching for a fantastic fit.
With the recent transition from college student to graduate, you might be nervous.
You might be wondering how long it will take to find a position that aligns with your career goals. Feeling this way is understandable given you don't know for sure when you'll get interviews and offers.
Luckily, according to CareerBuilder's annual Midyear report, 40% of United States employers indicate they will hire full-time permanent employees this year. They're hiring part-time, too, at a rate of 47%. A report from the Labor Department said that there's a new record high of 7.3 million job openings.
That's excellent news if you're a fresh graduate looking for work!
With a bit of patience, hard work, and planning, you'll have no problem finding the right role to launch you into a new and exciting career.
So, are you ready to crush that post-college job hunt?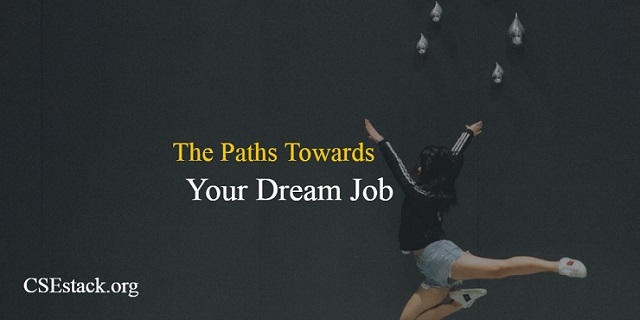 Jobs for Recent College Graduates with No Experience
Check out these five unforgettable job search resources:
1. College advisor and career center
If you plan to start looking before graduation, speak to your college advisor. Your advisor will likely have some excellent pointers on which steps to take when you begin your search.
Schedule an appointment with your advisor before you graduate. You can prepare ahead of time by writing down specific questions you would like to ask him or her.
You should also be thinking about the following details. They will largely determine how to start.
What type of job do you want?
What city and state would you like to live?
Are you seeking guidance on what type of role to pursue?
Are you curious about what you can apply for based on your qualifications?
With your advisor's help, the process should be a lot easier.
Visiting the career center can give you additional resources. Look for brochures and calendars with dates on upcoming career fairs, and look for other tips about how to get seen and noticed.
Also, look to see if there are any available internships or post-grad positions if that's something that interests you.
2. Enlist the help of friends and family
Reaching out to friends and family is an effective and easy way to look for jobs.
Explain what type of work you are seeking so that they can better help you. For instance, tell your inner circle whether you'd like to have new contacts, leads, informational interviews, or all of the above.
To get in contact with friends and family, write them an email or letter. Another option is to message them on a social media site such as Facebook or Instagram, if appropriate.
You can message several people at once by sending a mass email. However, for some people, you may want to draft a personal message just for them.
If someone you know works at a company you're interested in working for, or there's a contact they know you could meet, be more specific in your message. Sometimes, personalized messages also increase the chances of people responding to you.
Most people lead busy lives, which is why you should keep your letter short and concise. You can also use bullet points or make a list to make things easier to read. If it helps to attach your resume, do that as well.
Don't be afraid to reach out. The responses you get back will include excellent resources, pointers, and leads or contacts.
Also, follow the most effective job searching techniques shared by Carol James.
3. Social media
If you're a creative student studying to become a copywriter, web developer, or graphic designer, look for opportunities on various social media sites.
Even if your focus isn't social media, you can still find job listings focused on targeting other types of career searchers.
Take Instagram, for example. On Instagram, search using hashtags. You could try something broad like #NowHiring and narrowing your search to your area and using a hashtag such as #JobsInCalifornia.
You can also get more specific with hashtags. Try pulling up hashtags such as #FreelancerJobs, #GraphicDesignJobs, and similar hashtags.
On Facebook, join groups that are specific to your degree and professional interests. If the group leader allows it, many of these groups have listings.
Also, don't forget to "like" pages of companies you'd love to work for in the future. Liking companies' pages will allow you to see their updates in your newsfeed.
Stay up to date on the companies you are interested in on a variety of social media sites. Also, it never hurts to reach out to them on other sites such as LinkedIn.
Likely, they'll also mention opportunities on social media, which will hopefully help you land a job!
4. Look for a career coach
If you can afford it and want someone to guide you and offer career advice, a career coach might work for you.
A career coach can help you with multiple career-enhancing tasks such as:
Help you update your resume and marketing materials
Figure out what type of hiring culture would be a good fit for you
Offer support as you look for a job
While creating a resume you have to use standard formatting for CV. A career coach can help you with that.
It's common for career coaches to work virtually, but if you prefer to meet face-to-face, ask a potential coach if they can arrange that.
To find a coach that's a good fit for you, do an online search for "career coaches." You can also ask around to see if friends or family recommend anyone in particular.
As we mentioned earlier, you may have to pay quite a bit for a coach's services (around $75 or more per hour). But it may be worth every penny if you find one that can help you land the perfect position.
5. Consider seasonal work
If you're about to graduate and are unsure of your plans after college, you might consider looking for seasonal work.
Working a temporary assignment can give you much-needed time to think about the kinds of positions that best fit your goals.
You can also opt for an internship program. There are many benefits of an internship. It will give you can real-time experience before getting into an actual job.
If at all possible, if you plan to look for seasonal employment or would like to apply right away, start looking for a post before the season begins. Of course, this also depends on how busy you are at school.
Temping is continuing to grow, and with it, many positions are consistently available.
To snag retail work, go to local shopping centers and walk around. Look to see if there are any help wanted signs in the windows. If there are, it's the perfect opportunity to stop, introduce yourself, and fill out an application.
Working for just a season may not seem ideal, but it's a great place to start while you're making plans for your long-term career goals.
When the season ends, and you feel ready, you can pick up your search again.
Conclusion 
There are many more job search resources available to you as you continue to think of new ways to look for work.
The resources we mentioned above, however, are great starting points as you being your job hunt in the "real world."
In no time at all, you will be soaring in your new career and enjoying your newfound independence as a successful professional.
This is all about getting jobs for recent college graduates with no experience. If you are looking for a job and finding it difficult, write to us in the comment.  I will try to help at my best.
Best wishes!