7 Best Web Designer Cover Letter Tips to Ensure Your Next Job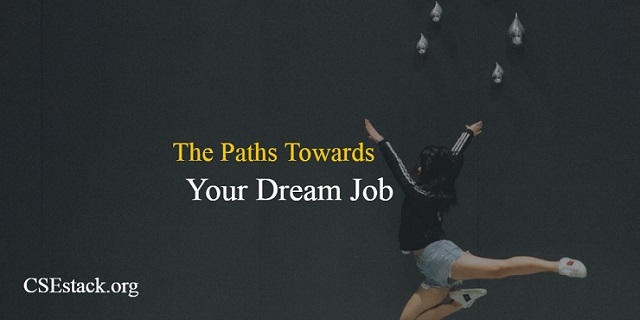 Are you a web designer looking for a job?
If you are, then this is for you to read!
As you might know, whether or not you will get the job as the web designer depends on how you present yourself.
Of course, looking smart and crisp, wearing just the right amount of accessories and makeup determines a lot.
But there are stages to cross before you reach there.
One of the crucial stages in this regard is the cover letter and the Resume.
Even before you make it through the doors of the organization, your resume, and web designer cover letter will be with the organization.
Thus it's important that you attract their attention through these crucial instruments before you reach the place physically.
These most people know, a recruiter spends 6 minutes to judge a candidate by his resume.
But are you aware of the importance of a cover letter?
Most people miss out on this but it must be understood that a cover letter is as important as the Resume.
How is cover letter different from a resume?
While the resume talks about your qualifications or past job roles, a professionally designed cover letter gives your potential employer a brief about who you are, your vision, goals, aims and such things.
But since it's not a personal letter, it must be made to seem legit and smart.
Decorating your cover letter is important for a web designer as much as following standard resume format.
7 Tips for Web Designer Cover Letter
For this purpose, there are certain tips that you can use to make your cover letter stand out from the rest.
1. Provide A Decorative Border:
It is a good idea to use an image or a map of a certain place as the border of the entire cover letter.
The map could actually represent the career path that the applicant prefers to take giving the potential employers a sense of adventure that he or she is in for.
A border is the simplest way you can use to add a certain amount of creativity to your cover letter.
This is neither too contemporary nor too traditional.
The selection of the image for the border must be pertinent. It should reflect the choices and interests of the candidate.
The image is sort of symbolic actually. Its for you to decide!!
2. Custom Header For Your Brand:
In order to fulfill this point, you ought to think about what impression do you wish to create on your readers.
Do you want them to think that you are adventurous?
Do you want them to think that you love taking risks?
Based on these questions, you get to choose your header.
The same logic used for image selection of the border will be applied while selecting the color of the header.
If you are going to select an image for the header, ensure that it does not look very busy.
If you have a chaotic image it will sway the attention from the header text, and the header text is very important.
Another one. If you are tired of hearing those dreaded words "We will let you know" then use some bold colors in your header to stand out.
3. Column Layout To Divide The Cover Letter:
Generally, a cover letter includes contact information of the candidate in the header of the footer. But if you are sending a visual cover letter, then you have the scope to divide the entire letter into segments.
For instance, you can get your information upon the spinal column at the side of the cover letter.
The idea is to make your web designer cover letter look attractive.
4. Personal Logo To Make Cover Letter Memorable:
Of course, you don't want a company logo to go with your cover letter.
It's important that you keep it simple and humble.
For instance, you can use the initial of your name as a logo, but in a sophisticated and simple way.
Though creating a logo can seem like a big task, but with few tools like Canva, it's a task of a few minutes. It can be as simple as writing your own name in a different font!
In order to come up with the best option, you will, however, require to spend some time drawing the mock drafts.
Don't hold back from playing with shapes and colors as they will best represent your personality.
However, if designing a logo seems complicated for you, you can place one of your headshots in place of the logo.
5. Make Use of Icons To Illustrate Your Personal Skills:
Icons can be used for multiple reasons.
For instance, you can use them for attracting attention to the head section of the cover letter.
You can also create your own logo using icons. Icons are great for stressing on important information such as contact details.
In order to attract the attention of the employers, you must think out of the box.
Do things with your design that no one else is even thinking of doing.
Once you get in the habit of finding out interesting ways to present the same boring details half the battle is won!!!
6. Bold Contact Information In Footer:
While a bold header will grab the attention of the readers, a bold footer will ensure that your cover letter ended on an impressive tone.
The footer must also highlight key information like your contact information and availability.
Though your cover letter might be very impressive, all of the efforts might go in vain if your letter does not strike the right cord of the employers.
To that end, how you end the cover letter is very crucial.
With the help of effective designs and smart texts, you need to make your employers feel that you are the ideal candidate to hire.
7. Three Different Font Size But No More Than That:
This can be taken as a rule of thumb.
No more than three different font sizes must be used in the cover letter.
For obvious reasons (cluttered look) the use of too many font sizes and styles must be avoided.
It is a good practice to stick to one font for the headers, one for the body texts and of course one for the subtexts.
It's important that the selected fonts stand out from each other so that the difference can be understood.
Contrasting colors can also be used for different fonts.
Final Words:
If you are looking for the job, follow the effective job searching technique.
Design your next cover letter with these points in mind! If you have any questions designing your web designer cover letter, ask me in the comment. Good Luck!