15 Technologies Where IoT will Impact Us in Next 5 Years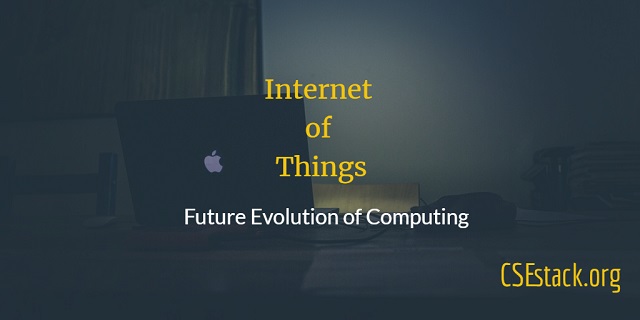 Do you wonder, How will IoT impact the Future of Technology, Society, and the Economy?
From smartphones to wearable devices, and smart TVs the impact of IoT can be felt in everyday life.
IoT has moved towards the mainstream in business and more recently in consumer electronics.
With more and more major players adopting IoT the future of the internet of things is evolving at a fast pace.
The internet of things is shaping the future of the internet with the latest technology.
According to research by Business Insider, IoT Analytics, Gartner, and Intel, the number of IoT devices reached 10 billion in 2018.
To see how widespread, it is 10 billion is higher than the number of a mobile device in use in the world.
It is expected that,
There will be more than 64B IoT devices by 2025.
Let us take a look at what impact will IoT have on technology, society, business, and the economy over the next five years and how.
How IoT Impact on Various Technology
IoT alone cannot produce much change. When combined with other technologies like AI, fog computing, and blockchain it is powerful.
IoT investments will give greater returns. As more and bigger players adopt IoT will drive the formation and implementation of industry-wide, accelerated move to open standards, open architecture, and interoperability and regulation in the future internet technology.
1. IoT security
IoT is merging IT and operational technology (OT). Because of this, more cybercriminals are focusing on sabotaging critical equipment and infrastructure.
Attacks on industrial control systems reached 110% and this will increase in the coming years.
Organizations will focus on IoT security and invest more in their employees. Organizations will focus on educating, training, and certifying their workforce. If you are interested in getting into the IoT field, you need special IoT skills.
The definition of IoT says that the devices are connected over a network. This means that the impact of IoT is not only in the sphere of big businesses but also in our daily lives.
Let us take a look at the impact of IoT on our lives.
2. Data Transfer
The transfer of data packets is an easy task in IoT, where devices are connected virtually. This is helpful for both businesses and people living in this society.
With IoT, various devices connected to the internet can collect, receive; communicate with each other via Internet Protocol.
IoT can be of great help for businesses to increase efficiency and simplify the processes.
3. Personal Assistants
We have all been used to personal assistants for some years.
Nowadays they are becoming common with Amazon's Echo boasting the latest version of popular personal assistant Alexa.
Now that automation technologies are both more advanced and common. We see smart homes operated by voice activation or controlled using a personal assistant such as Alexa.
4. Access from anywhere
An example, August, a smart lock where the IoT user has access to the smart lock via smartphone technology.
Any person with access to this technology sitting miles away can manage August Lock from his or her personal electronic device (be it a mobile phone or any electronic device) to the smart lock.
5. Process monitoring
Another use of IoT beneficial for businesses in the manufacturing and production of goods is the monitoring of processes.
Manufacturing processes that follow assembly lines are currently also monitored. The addition of IoT can track these processes.
The recorded data can be analyzed to improve processes, make them more efficient, and also help cut down costs. Thus it is another area where the impact of IoT can be seen.
6. Accurate prediction of natural disasters
IoT helps predict natural disasters as an environmental sensor. This technology is used in sensors, for a real-time prediction of natural disasters.
Predicting natural disasters and analyzing what all could occur in the near future is possible with the help of technological advancement, one of them being the IoT.
A real-time example, smart sensors used in Dublin, Ireland. These create a real-time picture of what is happening and can help predict any natural disasters. This will be of great help to their city in the time of crisis.
7. Smart Homes
In the future, smart home appliances like thermostats, lighting systems, and coffee makers can all collect data on your habits and patterns of usage, and be used for machine learning.
This is one of the ways where Artificial Intelligence can be beneficial to human lives.
8. Smart Heating
Another example of the impact of IoT on our lives is the use of Smart heating. Smart heating systems ensure your home's heating bills aren't hitting the roof.
They will monitor usage and notifying users of reducing usage. This way many smart heating systems are able to bring in savings in certain areas.
Isn't it also nice that a few swipes of a smartphone app and you will have a warm apartment after a day's work to relax?
10. Smart Gardening
So far many Internet of Things devices we discussed is located inside the home. The garden is also included in this era of ever-increasing connectivity.
Smart gardening is a thriving smart home addition. There are automated, remote-controlled sprinkler systems, robot lawnmowers, and various other garden-focused IoT applications currently available and many more likely in the future.
IoT sensors increase or decrease water supply or even collect data on incoming weather patterns to determine the most suitable course of action.
These systems can be controlled and customized by users from afar to suit their requirements.
11. Video Doorbells
Video doorbells are one of the more popular IoT smart home devices.
You can send video calls from their doorbells when someone is at your door. Users can unlock their homes using smartphone apps. You do not have to rush home to give keys to your child who has forgotten to take his key.
Is someone loitering near your property? These video doorbells will show you.
You can even set some systems not to ring at inconvenient hours, like when you are in a meeting or it is in the dead of the night.
12. Smart Cities
As the IoT devices collect more data, they will become smarter. This is one major impact of IoT on society.
The use of IoT-connected devices will transform cities into smart cities.
Imagine smart traffic lights collecting traffic data, and synching traffic control during peak traffic times.
This remote management saves the government money.
13. GDP growth
Adopting IoT agriculture, energy, manufacturing, and urban development promises economic gains.
Boost cost savings and industrial productivity by decreasing the waste of precious time, and resources.
14. Growth distribution
Economic growth depends on political favor, social resilience and the availability of resources, etc.
The benefits of IoT adoption will be more helpful to developed economies than developing economies. Because of this, IoT will reinforce inequalities in global markets.
15. Labor markets
IoT leads to unemployment is one of the biggest modern AI myths.
There will be a catastrophic job loss in the short term. New jobs will be created in the tech sector to manage the widespread adoption of technology.
But new cost savings at companies that can now afford to hire more people will generate bounce-back growth.
The Future Scope of IoT
A year ago the number of IoT devices connected to the internet was 5 million, now it is in the billions.
IoT devices get smarter every day through machine learning and artificial intelligence. We can not deny the fact that there are always pros and cons of artificial intelligence.
But, the future prospects of IoT are promising.
To prove that IoT is taking off at ever accelerating speeds, Target opened up a store in San Francisco that only sells IoT devices.
There is big money in the IoT space, and it will grow as technology improves.