[5 Challenges in IoT Development] What is IoT and Future?
What is IoT (Internet of Things)?
IoT is the network of physical objects. Objects can be any Things including digital devices, animals, people, whatnot.
IoT enables communication among these things with or without human interaction. Digital Things come with embedded electronics, sensors, actuators, Software.
IoT is triggering in the IT industry. It has really outstanding features to drive the future. It is going to impact human lives a lot in the future.
Many will ask Why is IoT becoming important now or What's future scope for IoT? What are the Challenges in IoT development?
In this post, I try my best to put light on it.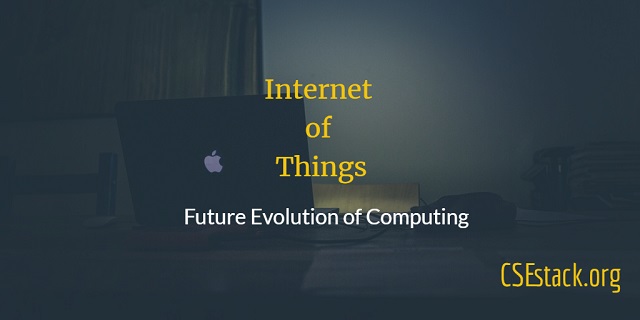 Why is IoT becoming important now?
Today's industry is growing wisely and providing the backbone for IoT. The key reasons for the interest and momentum for the Industrial Internet are…
To the human, God has given five sense organ so that we can sense and respond to the external entity. Likewise, to sense external conditions, Digital Things need Senser. Nowadays these sensors are easily available and it has become too cheap.
Networks over which data is shared have become dependable data. If we want to transfer data from one device to other devices remotely require human interaction. That makes it dependent.
As the technology is growing, digital products and computation costs are much lower today than they were a few years ago. Many times it is really worth to do some work by the machine instead of utilizing human resources. Quality digital resources increase productivity as well as it decreases the cost and other resource utilization.
Big Data is one of the emerging technology in the industry. It has become the key unit of almost every industry which immensely focuses on Analysing the world and market the product and services. In the Big data, analyzing structured and unstructured data have been improved a lot and widely available.
Actuation techniques are now widely available. Actuators are used to cause motion of one part relative to another. Actuator you can easily find in the machinery, appliances, vehicles and medical devices. With the help of an Actuator, transferring energy from one device to another device is possible.
These are all the key interests that are endorsing IoT to become the most valuable future development technology.
Apart from all the above inflow advantages for IoT, there are some real-time challenges in IoT development that need to be considered.
Key Challenges in IoT Development:
These Key challenges and security concerns in the IoT are as follows.
1. Ability to handle vast amounts of data
In 1995, 1% of the world population was connected to the internet. But today, more than 40% of the world population is connected to the internet.
Growing in technology and connecting people has come with a huge amount of data
According to the survey, 91% of the data are unstructured. So there is the gap to convert this unstructured data into valued information, that needs to fill.
2. Accuracy of data
No device provides 100% percent accuracy. There is no technology that will provide 100% perfection.
There is a loss of data if we transfer over the network. Only  11% of data among unstructured data is valuable.
So there is still scope to improve the data accuracy.
3. Security and Data privacy
Security is a major concern that going to impact IoT growth. I have listed this point in 15 technologies where IoT is gin to impact us.
These are primary security concerns that needed to be followed to keep the communication safe.
It is never easy to secure technology and digital devices that are remotely connected to the internet. We have to make things happen without human interaction in IoT.
We are looking forward to connecting the devices including home appliances over the internet. Even tolerating a few sorts of holes in the security is a BIG RISK.
4. Interoperability
IoT is a device driven and endorses device-to-device communication without human interaction.
These Devices need not be the same, so interoperability is the Big challenge that needs to consider.
5. The energy efficiency of devices
Devices are key components in IoT. All the IoT operations move around it. So to reduce the operating cost, it is needed to have energy-efficient devices.
Power consumption performs a big role in choosing devices. It is obvious energy-efficient devices are the preferred choice.
Innovation is still going to improve the energy efficiency of the devices.
Final Thought…
IoT is a future. Not everyone gets the opportunity in the IoT field. If you want to learn IoT, you need special IoT skills.
The progress is going and every giant company is involving in IoT development. It is pretty much sure that these challenges in IoT development will be overcome in the near future.
If you think any other point has to mention in this post, feel free to use the comment section. If you have any questions regarding IoT, I would love to discuss it in the comment section.