Top 7 Advantages of Cloud Computing | Benefits Explained in Points
Cloud computing is a technology that is evolving for more than a decade and still manages to stay the buzz word. People from various enterprises and businesses want to stay associated with the technology and more and more sectors are adopting it now.
Cloud computing is one of the top job skills to upgrade your career this year.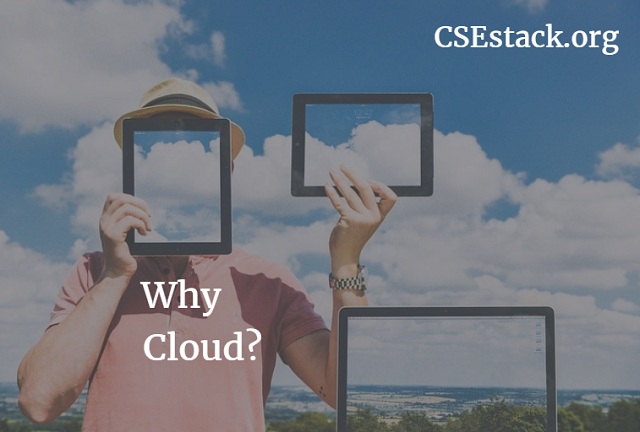 Advantages of Cloud Computing on Lives
Let's ask simple questions. What makes cloud computing so desirable?
1. Cloud make lives easy with different services
A complete set of different services has been introduced by the cloud to make lives easy.
If we want electricity, we simply obtain it as a service whenever we need it and in any quantity and pay for it on a regular basis. Thankfully, we do not have to install grids and set up to generate electricity ourselves if we need it. This is quite similar to the concept of the cloud.
The computer resources and utilities are no more required in our enterprises; we can simply use the services and pay for them. How does that help?
2. No burden of Buying and Managing Services
First of all, it takes off the burden of buying and managing those resources, be it hardware including servers and technical staff needed for its maintenance, or tools and software that require constant updates and attention from the IT staff.
Your cloud provider takes care of these issues while you can concentrate on your core purpose in the industry.
3. Cloud Computing Saves Money (I mean, a lot)
First of all, you don't have to buy the hardware and software which leads to initial cost-cutting.
Secondly, the cost of managing the resources and the IT staff associated with it is cut down.
Moreover, you pay only for what you use. If you set up the resources yourself, there may be an off-season where your resources lie idle but you've paid for them. In the case of cloud computing, you pay only for the resources that you use, not for idle machines or software.
Cloud Computing Benefits  by Technical Perspective
Cloud is one of the wrestling topics in the IT industry along with Big Data and Machine Learning. If big companies are moving and adopting Cloud, just find the answer.
What makes the Cloud so special for the industry?
4. Cloud Computing as a highly Elastic Model
It is a highly elastic model. Since there's a pool of resources somewhere in the cloud (somewhere not known to the user), you can always demand more resources whenever the load is at its peak and you get it for that duration.
5. No Downtime with High Availability of Resources
You do not have to keep and pay for these resources all the time. Cloud also has a feature of high availability, which is why there's hardly any downtime.
6. Processing and Computing Enhancement
Cloud analytics and map-reduce model for parallel processing and analysis of data is a great boon to the industries to draw conclusions and draft reports by analyzing the raw information that they own.
7. Cloud provides Services for Resource Management
Cloud also provides services like Customer Resource Management (CRM) and Enterprise Resource Management (ERP) making a lot of things for the industry, especially the non-technical section of the industry, easy.
Also read: Along with Cloud computer, there is a big boom for Big Data. Read 7 Head-Turning BIG DATA Future Trends. You will witness Big Data as a big career opportunity.
There have been questions raised on the technology due to the issues that it sometimes faces related to interoperability leading to vendor lock-in, security since the virtualized environment leaves very little control in the hand of users as well as governance and compliance.
However, advantages of Cloud Computing have definitely been a milestone in the technological advancements and may prove as the foundation for nurturing the concepts of machine learning which, I believe, is what tomorrow will run on.