5 Myths about Computer Science that can Ruin Your Career
Many passionate individuals aim to make a career in the field of computer science but they get influenced by its myths mistakenly. You should make sure that you do not get influenced by these computer science career myths otherwise you may ruin your career.
In an earlier post, Eileen Burton writes about 4 modern myths about Artificial Intelligence (being computer science geek, you should aware of…). In this post, we will check out all the common misconceptions about computers science career.
You should be confident to get a huge success in the field of computer science. It will pave a way for you to deal with its myths properly. Computer science is a great field and it has a great impact on your daily life particularly in an area where you find the application of technology.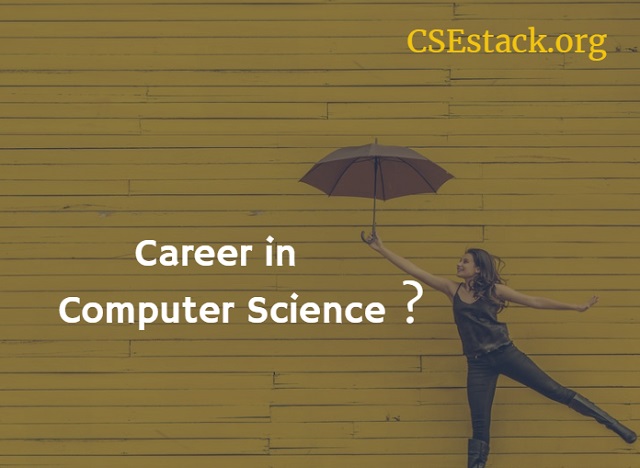 For making a career in this particular field, you should make sure that you have the ability of critical thinking. It will benefit you a lot to stay on the progressive path.
5 Top Computer Science Career Myths:
This write-up has come up with some major myths that are related to the field of computer science.
1. Computer Science is all about Math.
It is the biggest myth about computer science. Hence, students who are not good at math are reluctant to make a career in the field of computer science. You should know that the math in computer science is specific to its course. It means that computer science is not all about math. Hence, you should make sure that this myth does not come in your way to make a career in computer science.
2. You have confined choices for Postgraduate Studies.
You also find a myth that the computer science undergraduate program confines the choices for postgraduate studies. There is a misconception that the graduates of computer science are able to specialize only in security, networking, and artificial intelligence. You need to understand that the computer science program opens lots of opportunities hence you have lots of choices for a postgraduate study.
3. The Jobs of Computer Science are Very Boring.
This also a common myth that computer science jobs are very boring. Make sure that you never pay attention to it.
Computer scientists are the ones who work in well-experienced teams. And every day they come up with a new thing to deal with. It means that there is no chance to get bored in this particular field.
As you go through different job search websites so you will find lots of job opportunities for the graduates of computer science.
In near future, there will be huge job opportunities for Data Scientist job. If you are interested to get the advantage of this trend and for the betterment of your career, here are 11 skills you should have to get Data Scientist Job.
4. There is no Career Growth in this Field.
The reality is very different from this myth hence you should never believe it. Keep in mind that organized ways in which computer science professionals deal with problems, as well as engineer different solutions, enable them for undertaking as well as coping with dozens of managerial projects.
Nowadays, computer scientists get involved in decision making and it reveals that they have a great career growth in this particular field. It is a fact that the majority of young individuals get influenced by it thus they stay away to make a career in this great field.
Being a programmer, if you are looking for future career opportunities, you should invest learning top paying programming languages.
5. Only Men become Computer Scientists.
It also exists among major myths of computer science and interestingly the reality denies it. You will find women working as computer scientists in many companies.
Women have the great ability to find smart solutions to any problem and they leverage it in this particular field. In the future, you will find more women becoming computer scientists.
Related Read:
Aniruddha has recommended Python in his blog while writing about 3 Types of Programmer needs for Software Developer Jobs in Future. You can give it a read.
Wrap-Up…
Above-mentioned are some major computer science career myths. You should make sure that you never get influenced by them. They stop you from getting huge success in the field of computer science.