[fenomen_title title="About Speaker: Aniruddha Chaudhari"]
Founder of CSEstack.org
(Programming and Computer Science Portal)
M.Tech. (NIT, Trichy)
Professional Python Developer
(6+ Years of IT Experience)
Previously Worked for IBM ISDL Research Lab, Bangalore
Writen 300+ Programming Tutorials
Author of Complete Python Tutorial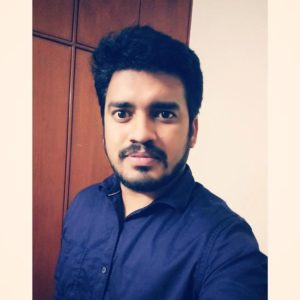 [fenomen_title title="Popular Talk by Aniruddha C."]
How to Master Python Programming?
Developing Programming Mindset
How to Prepare for Campus Placement?
How to Excel Job Interview?
Job and Career Opportunties in IT
He has given talk on numerous other topics related to the programming and career.
[fenomen_title title="What Other Says About Aniruddha Chaudhari?"]
Maintain such a Close Relationship with Reader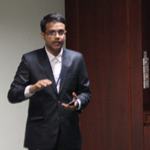 I am happy to see how you as a blogger maintain such a close relationship with reader. I really found your work invaluable, in which what I offered is just a tiny bit. Kudos!
Amey Kamat
Computer Science Professional, Barclays
Very Good Platform for Python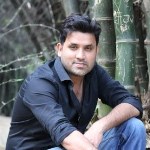 CSEstack is a very good platform I found while searching material for python. Basically, Aniruddha's support to revert back without failure is something which is damn unique.
Content-wise also you covered all aspect without making the topic boring or one can feel its cant been done by going through it.
Madhumaya Kar
Senior Software Engineer at Mavenir
Aniruddha is so kind to help & encourage readers to reach their Goal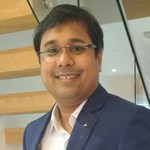 I would like to take this opportunity to thanks in especial Aniruddha highlighting key notes from my personal experience.
As we all know and experience, we do have many sources for knowledge already available, Important is what to do if we get stuck in between?
Aniruddha is so kind as to help us even at small step giving solutions as well as Encouraging the reader to reach his/her Goal.
Aditya Mundhada
Senior Risk Analyst (Trading Assistant) at CRISIL Irevna UK
[fenomen_title title="Contact Him"]
Please drop your message. We will contact you soon.