CSEstack Campus Ambassadors
Sanjana Mukherjee
I am a B.Sc.(Hons) Computer Science 2nd year student. I am a quick learner and a persistent worker and the fire within me, to be at the top of the list never extinguishes.
Campus Ambassador
Banaras Hindu University, Varanasi, UP, India
Vaibhav Chaudhary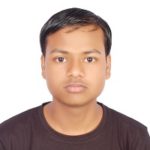 I like to play football and listen to songs. My skills are related to my branch is C (Programming Language), HTML, Basics of Python, Basics of Android studio. My team design an Android app (Library) in my college technical fest Build a thon. I joined workshops of Python programming, Ethical Hacking and Cyber Security in IIT Roorkee techfest Cognizance 2019. And other skills are I am good in co-ordination and leadership. I'm the volunteer of Students Activity Center (representative community) of my college. I'm also a member of the Code of War club and Technical Club of my college. I organized many programs in my college and lead successfully. I'm the Head Coordinator of Students Excellence and Learning Program(SELP) organized by ART OF LIVING in my college.
Campus Ambassador
Government Engineering College JHALAWAR, India
Shadab Abbas
Myself Shadab Abbas and I'm 19 years old. Right now I am Pursuing B. Tech from IIT Delhi with specialization in Production and Industrial engineering. Now currently I'm in 2nd year and I have enough experience in Marketing as I have been the Campus Ambassador for Samsung ( Sociowash ), Internshala and Experience Engineering and I too have experience in Content writing.
Campus Ambassador
Indian Institute Of Technology (IIT), DELHI
R. Manoj Aiyer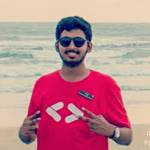 I am a highly active and passionate guy who loves trending technologies and wants to help others learn and use them to solve real-life problems. I am a tech come Management guy loves blogging, programming and marketing. I'm also a Developer students club lead powered by Google developers.
Campus Ambassador
Sri Krishna College of Technology, Coimbatore, India