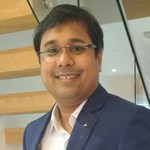 I would like to take this opportunity to thanks in especial Aniruddha highlighting key notes from my personal experience.
As we all know and experience, we do have many sources for knowledge already available, Important is what to do if we get stuck in between?
Aniruddha is so kind as to help us even at small step giving solutions as well as Encouraging the reader to reach his/her Goal.